I never thought I would succumb to the whole 'Twilight Frenzy' but thanks to my good friend K (maybe not so much anymore!); I am utterly and literally in love with these movies! Yes, I have become a Twilight Groupie :o)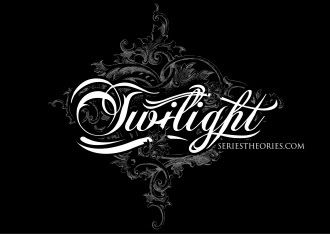 I'm an avid movie lover to begin with and while I do like some Fantasy subjects, I was never really into the whole vampire thing. Okay, I did watch The Lost Boys when I was younger and still love the movie today but that would have been the exception...until now.

I continually avoided the whole Twilight hype until K said she would lend me her two Twilight movies. I still believed that I was immune. She said once I saw them I would never be the same. "Yah, right!" I thought. Well K, I have to hang my head in defeat because you were correct ;o)

I will go on record here and say that the first two movies were awesome and I have watched both of them twice! I love the chemistry between the characters of Kristen Stewart and Robert Pattinson. It completely draws you in. I've been on the edge of my seat waiting for Bella to convert and it's been driving me nuts! I'm not sure if the third movie is still showing at the theatre in the 'little city' so if not, that means I'll have to wait until it comes out on DVD :o(

I've overheard the whole Team Jacob/Edward thing and never understood what it was all about but now I do :o) To be honest, I do like Jacob but I think I'm going to be a Team Edward member. Yes, I know they are vampires and they feed off of animals BUT humans also consume animals so there's not much of a difference in my eyes. I don't like the vampires that are killing the humans. I've really come to love the Cullen family.

This has created a whole new monster because now I want to read all four books! There's only four right? I haven't really heard how close the movies are to their corresponding books but my interest is peaked. Plus I want to know the whole story. Now! I'm not one who likes to wait. I've seen the movie trailers for Eclipse and Breaking Dawn and I want more. Now!

My name is Cathey and I'm a Twilight addict.