Woohoo! It took two car trips to NB to do it but I finally got the first completed project under my belt :o) Here is The Merry Skater by LHN -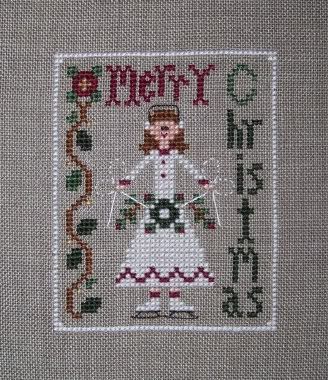 I don't think I've EVER frogged so much on one piece before in my life! I'm going to attribute that to stitching in the car. Yeah, that's sounds good...

I made two small changes. First off I changed the color of her hair so that it matched mine a little better :o) Then I only used one strand of floss to backstitch the ribbon she is holding.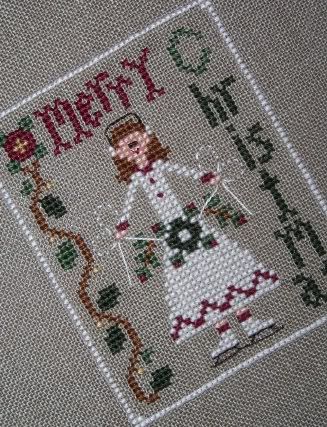 Now that I have done the Happy Skater and The Merry Skater, I'll have to make some time to finish them into ornaments. Yes, I'm a little late in doing this but at least they should be done and on my ornament tree this coming Christmas ;o)

So that means I have completed one of my 2011 goals and got one of my WIP's out of the way. Ahhhh, that feels good!

Next up will be Christmas Rules by LK. I want to have the heading and the first block done by the end of January. I'm doing this as a SAL with Nia. We've already decided that we're going to do the new Halloween Rules together in 2012 :o) I mean, how CUTE is this new series????

I want to thank everyone for their kind comments on our loss. The memorial service was very lovely and it was so nice to see friends that we haven't seen in quite awhile. DH and I left a white NB with snowflakes flying but arrived back home in NS under twilight skies with bare ground. Yes, we do live in a small oasis ;o) Until this morning that is -



It looks like the s-n-o-w followed us home >:o(