I'm done, I'm done, I'm done! I LOVED stitching this piece :o) Here is Season Of Love by
CCN
-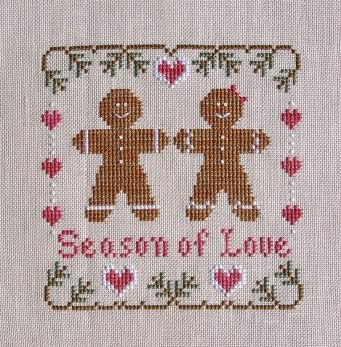 Aren't they such a cute couple?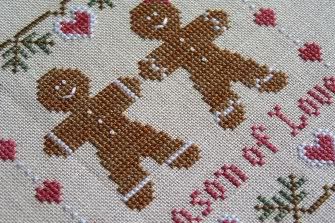 After much debate, I have decided against making this one into an ornament. As I was finishing this piece, it was shouting cube to me and I think it's right :o) I'm on the lookout for some gingerbread fabric and then some perfect ribbon to top it off. I love making cubes! I have to go to the Big City on Wednesday and will hit a few places to see what I can find.
Now it's on to Gingerbread Tree by
LHN
...