Sabrina!



I'm sorry it took me this long to get a progress picture up but I wanted to make sure it looked like I did something ;o) LOL! As you can see, I've been working with white. White, white, white! Ugh! Might as well get it over and done with. Maybe I'm just feeling sorry for all of you with lots of snow and so I figure I'll surround myself in the white stuff too!

I haven't gotten to a point where I can bead yet but here's a close up picture of what has already been done -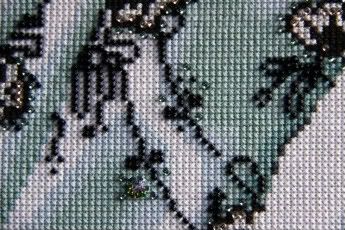 I took the pictures too late in the day so they are a bit drab :o(

I was hoping I would have some stash to share with you but there was nothing in the mailbox today. Drat! Maybe tomorrow...