Whoa! Are you blown away that I have another finish to show? ;o) I think my mojo has returned and I'm in the mood for fall and Halloween.

This is BooO! by Bent Creek -



Isn't he just the cutest? I used the recommended fabric and floss for this one. I imagine he will be finished as a pillow when the time comes.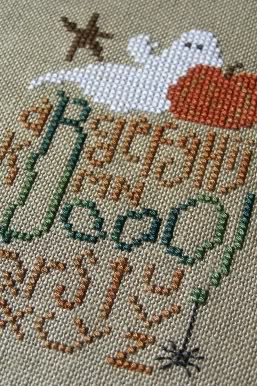 If I keep stitching like this, I may have to get a nice basket to display all my fall ornaments in :o)

Remember to read the important note on my September 9 post! Your comments have been wonderful and truly appreciated :o)