Okay, Blogger has been down since yesterday and is now back up. I'm trying not to see that as a sigh of an unlucky day ;o) LOL!

Yesterday I entered all the names into Random.org and the lucky winner was -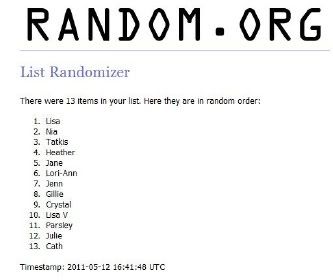 Congratulations Lisa! Your magazine is all ready to go and will be on its way to you today :o)

Have a great weekend everyone!