Look at what I found in my mailbox yesterday -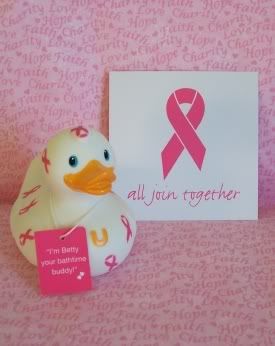 LOL! Isn't he just the cutest????
Karen
sent him to me and even though it took a 'month' by air, he arrived safely. We have been exchanging breast cancer items and Karen seems to find the most unique things. I know how much she likes pink so I hope she got one for herself ;o) Thank you so much my friend!
Interesting fact ~ did you know that a duck's quack doesn't echo?