Guess who turned three months old today? Yes, that would be our little Junior :o)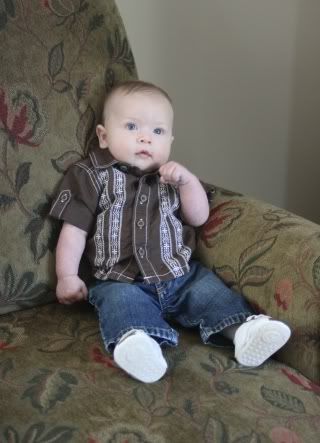 Doesn't he look handsome? He wasn't really into his photo shoot today but I did manage to get one good picture. We'd rather have him smiling but you take what you can get in these situations.
Time is going by so fast! I can't believe the changes in such a short period of time. Junior is more interested in the world around him now and gets easily distracted. He LOVES ceiling fans! No toys here. Just buy the boy a fan and he's happy :o) LOL! He's also found his tongue and is constantly trying to put his fists into his mouth. We can't bribe him with soothers anymore but he does love his doggy snugglies.