Huh? "How the heck did she do that?" you ask? Well, I came up with the most ingenious idea ;o)

One of our local drug stores was giving out free soft cover photo books so I quickly put one together with some of my stitched pieces -



And you thought I had a dozen elves helping me out ;o) LOL!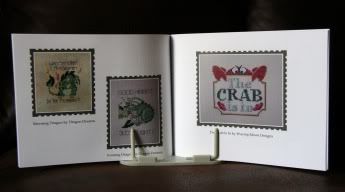 I LOVE photo books (and anything free) so I thought this would be the perfect way to display and show off my cross stitch.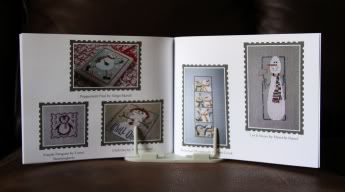 On the norm, I do like the hard cover photo books much better but since this was free, I wasn't going to complain ;o) LOL!